Many people snore without experiencing sleep disorders. An oral appliance repositions your lower jaw, while you sleep, keeping your airway open preventing you from snoring.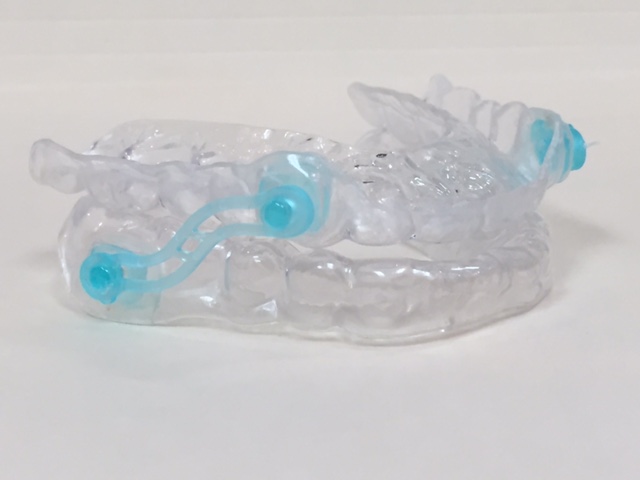 (Silent Nite® Oral Appliance for Snoring)
Snoring is a sign of a partial upper-airway obstruction. During snoring the inability to inhale oxygen and exhale carbon dioxide upsets the balance of oxygen and carbon dioxide in the blood. The brain senses the low level of oxygen and increased levels of carbon dioxide and sends a signal to resume breathing and causes an arousal. The frequent arousals inhibit the normal sleep cycle and result in fragmented sleep. This makes you feel very sleepy during the day and most people complain of very unrefreshing sleep at night.